Be sure to visit The Coffee Shop Cafe in McGregor
The original Coffee Shop President Bush visited... just minutes from the ranch and Crawford
The coffee pot is always on and coconut pie is ready and waiting for you in McGregor, Mr. President.
Donald Citrano's
Coffee Shop Cafe'
named one of the
40 BEST SMALL TOWN CAFES IN TEXAS
by Texas Monthly Magazine!
39 Texas Monthly Magazine employees visited over 350 cafe's across 24,000 miles in 5 months to choose the
40 BEST SMALL TOWN CAFES IN TEXAS!
We are excited to have made such a distinguished list!
We Thank You, our friends and neighbors, for your support over the years. You are a big part of our success!
Donald & Valerie Citrano
July 17, 2008
Howard Dean stumps for Obama in Crawford
More on the CRAWFORD NEWS page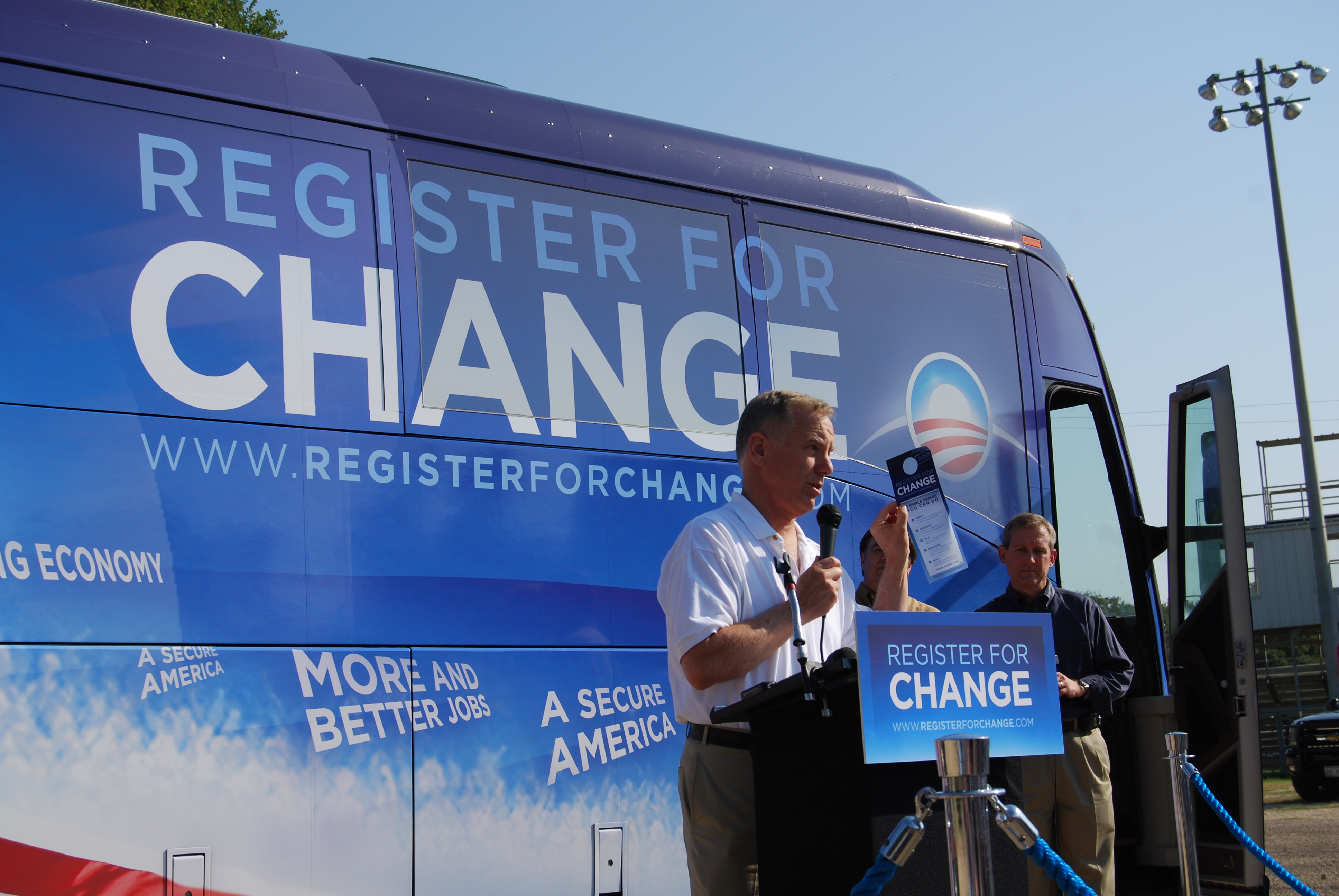 June 2008
New 'Texans at the Republican National Convention' Blog
I was very honored to be chosen as a delegate to the National Convention representing President Bush's home county! In order to share the happenings at the convention, I have created a new blog 'TEXANS AT THE REPUBLICAN NATIONAL CONVENTION' , a group on Facebook with lots of articles in the media that might be of interest at
http://www.facebook.com/group.php?gid=29890305139&ref=mf
.
THANKS! Valerie Duty Citrano
It will be a Western White House Wedding for first daughter Jenna Bush!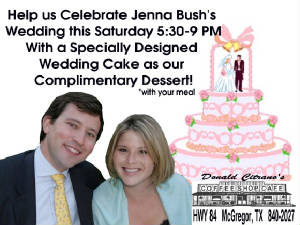 The Western White House Easter Egg Roll for Military Families
will be held at the Crawford Elementary School March 22, 2008. A free day of food, fun, games and entertainment for Central Texas military families when they present their military ID.
Sunday, August 6, 2006
Cindy to Crawford residents: you "just need to relax a little bit and learn to live with us"
Crawford to Cindy: It's time to Move On!
Several buildings in Crawford's downtown business district are
FOR SALE.
Serious inquiries only please!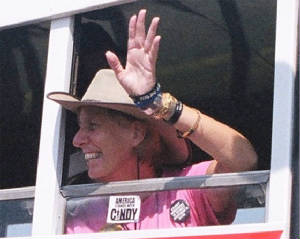 August 31, 2005
Goodbye Cindy!
Photos from the final day of Cindy Sheehan's Crawford siege
See how Crawford supports our troops and President Bush on the front lines of the August Sheehan siege
Visit our Support our Troops and President & Crawford Texas Protest photos pages to learn more about Camp Reality as well as Cindy Sheehan's Camp Casey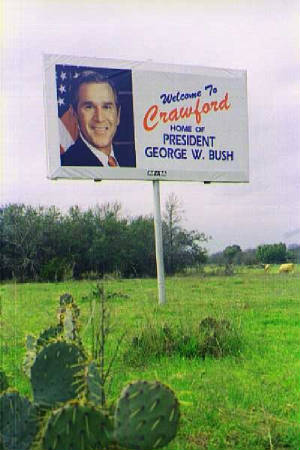 In Loving Memory of Spotty Bush....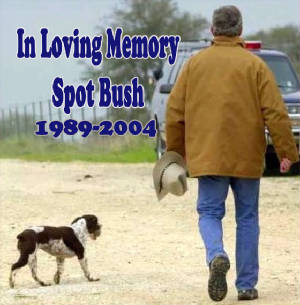 Born March 17, 1989 .... Gone to Heaven February 21, 2004 Sign the condolence book on Spot's page.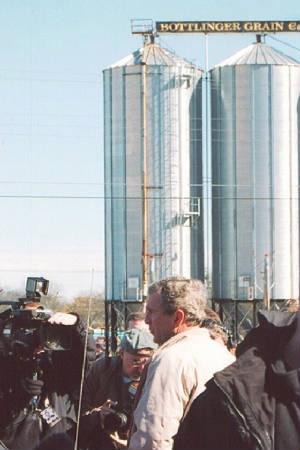 President George W. Bush answering reporters questions in downtown Crawford.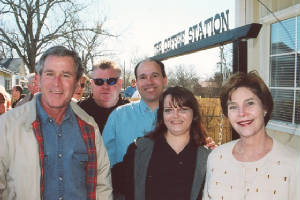 Donald Citrano,Valerie Duty and Randy Crook (in back with glasses) with the President and First Lady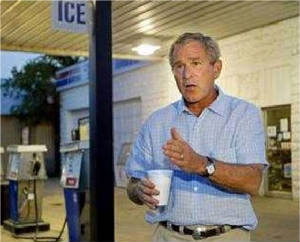 Coffee at the Fina Station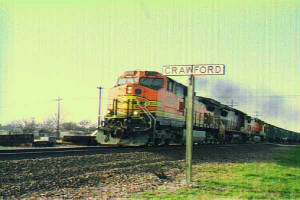 Train rolling through Crawford. You can hear the faint whistle at the Bush ranch.